Hide Tabs
Customize your inbox according to exactly how you like it! You may hide tabs that you do not necessarily need or rearrange the positions of the tabs to what is convenient for you.
How to hide / unhide tabs:
Head on over to the tab settings found on the upper right side of your screen.
Select on the eye icon to hide specific tab.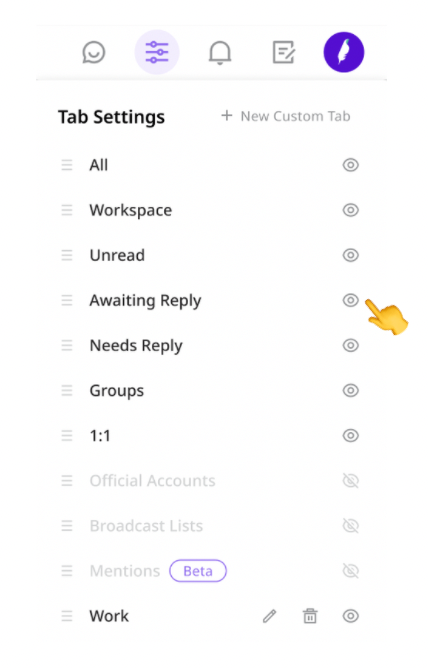 To unhide a tab, select the dashed eye icon.

Two ways of rearranging tabs:
Within the tab settings, click and drag the three-lined icon to your position of choice.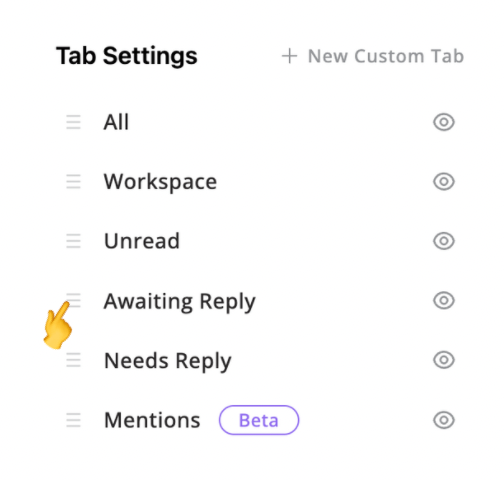 Click on the tab and rearrange to your position of choice.

---
We hope this document helps you better understand how Cooby works. For any concerns or questions regarding your HubSpot integration, kindly shoot us a WhatsApp message at +14159699946 or email us at support@cooby.co 💜
---
---