Synced Messages
Logged Activity
When messages are synced to HubSpot, they are logged as 2 types of HubSpot Activities:
WhatsApp Activity
WhatsApp activity is a native HubSpot activity that can be used for HubSpot reports and HubSpot workflows. In order to enable these advanced functionalities, Cooby syncs each message as a Logged WhatsApp message.
To view this activity, make sure you check WhatsApp in the Filtered activity dropdown.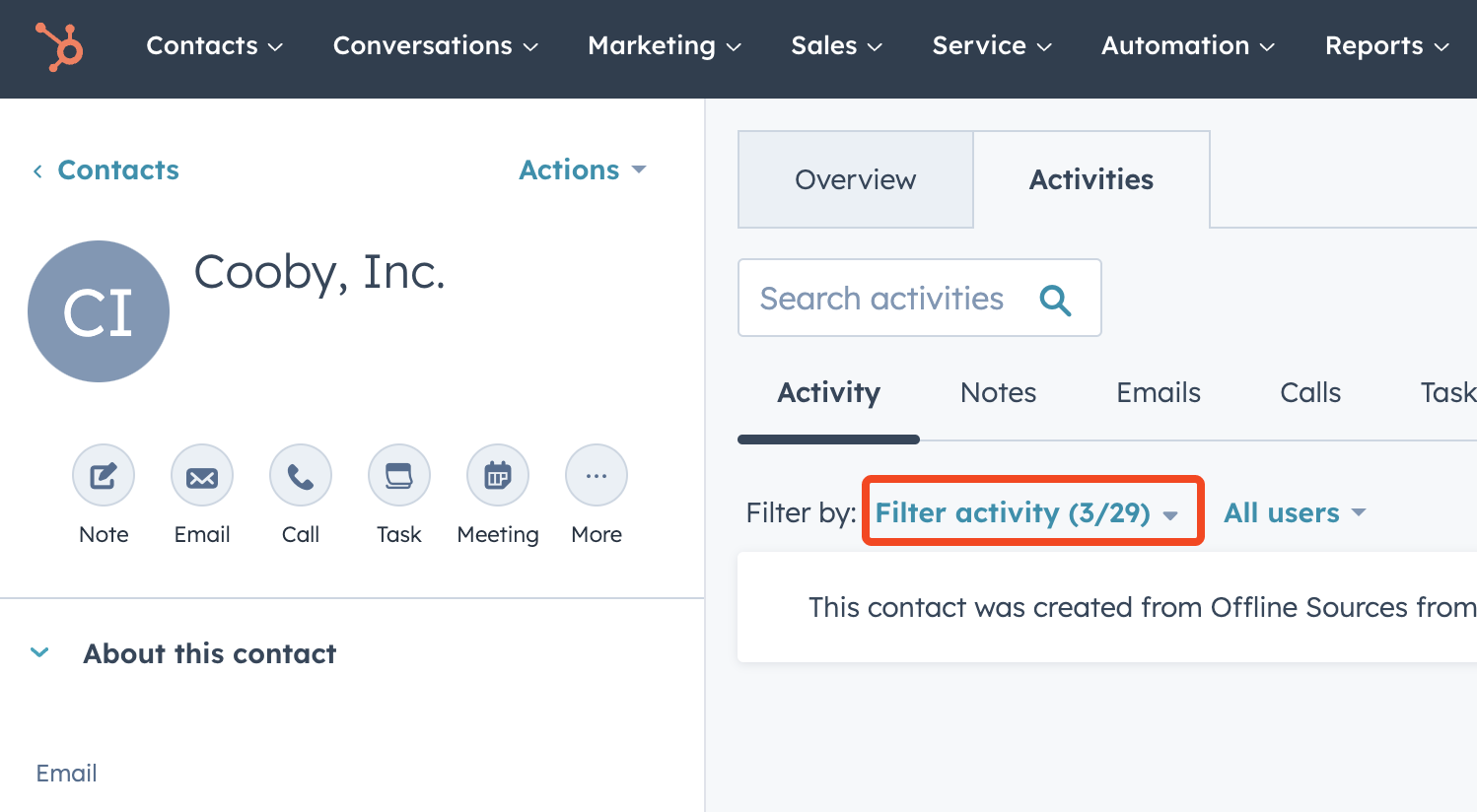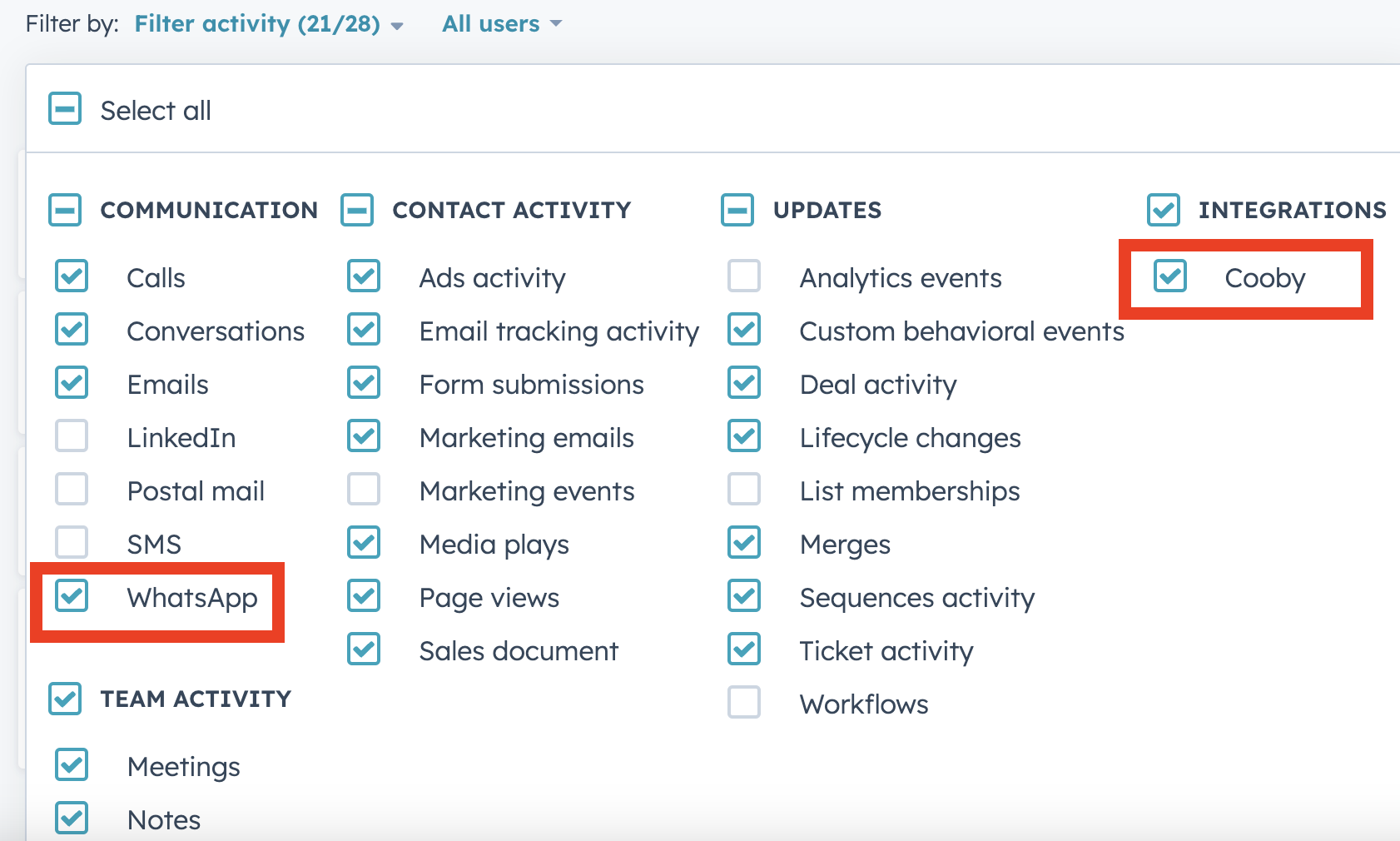 Learn what types of messages are supported
Chat View
By default Cooby syncs each WhatsApp message separately. It can be very difficult to read and understand each logged message from the HubSpot UI. You can use the Chat View page to easily view and understand a synced chat.
Note: Only Auto-synced messages will have Chat View.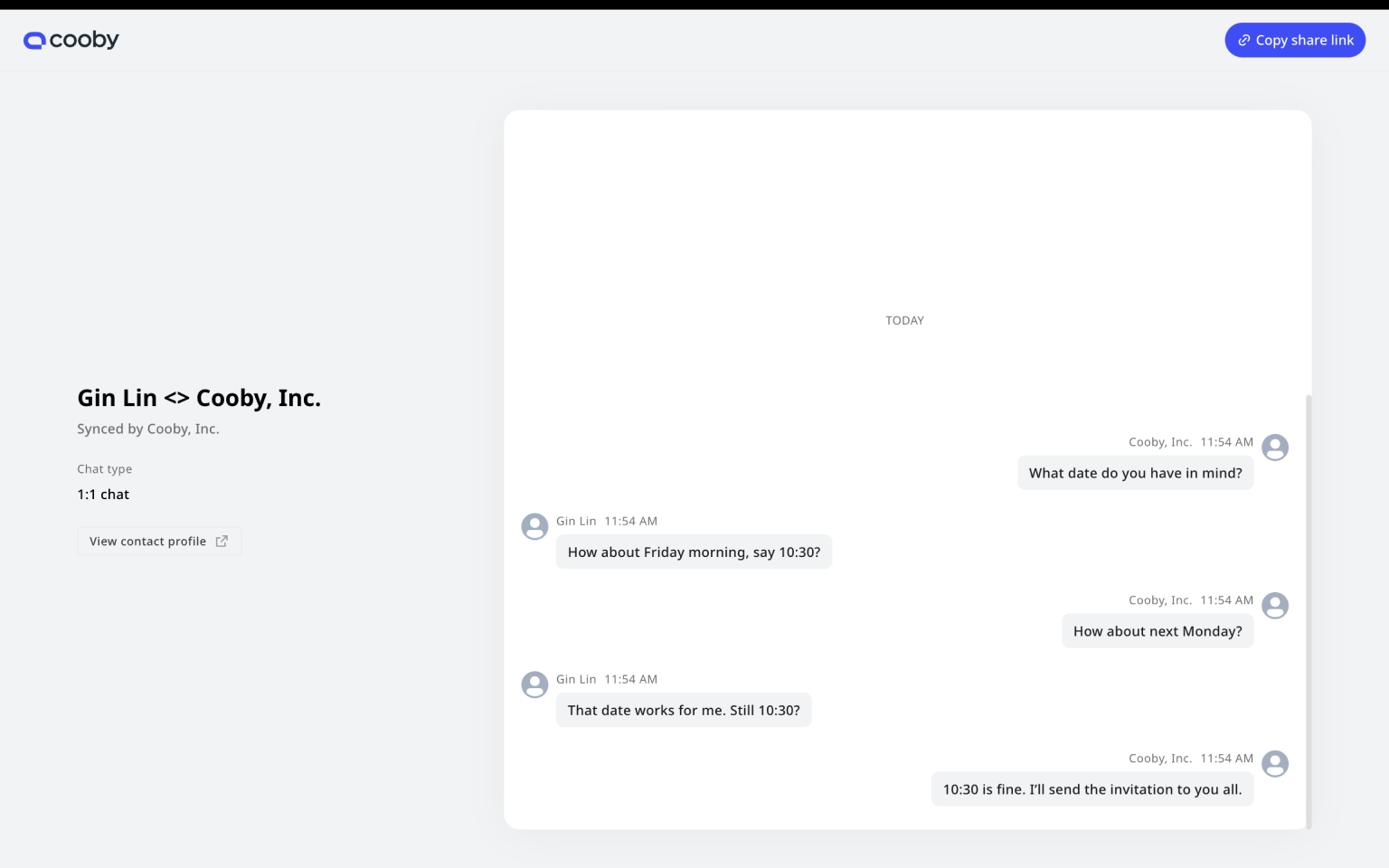 Custom Activity
Cooby also groups all messages on a daily basis and syncs them to HubSpot as a Custom Activity. This form of activity is unable to be used in HubSpot reports and workflows, but is easier for understanding chat context.
Note: This is only available when you have Auto-sync turned on.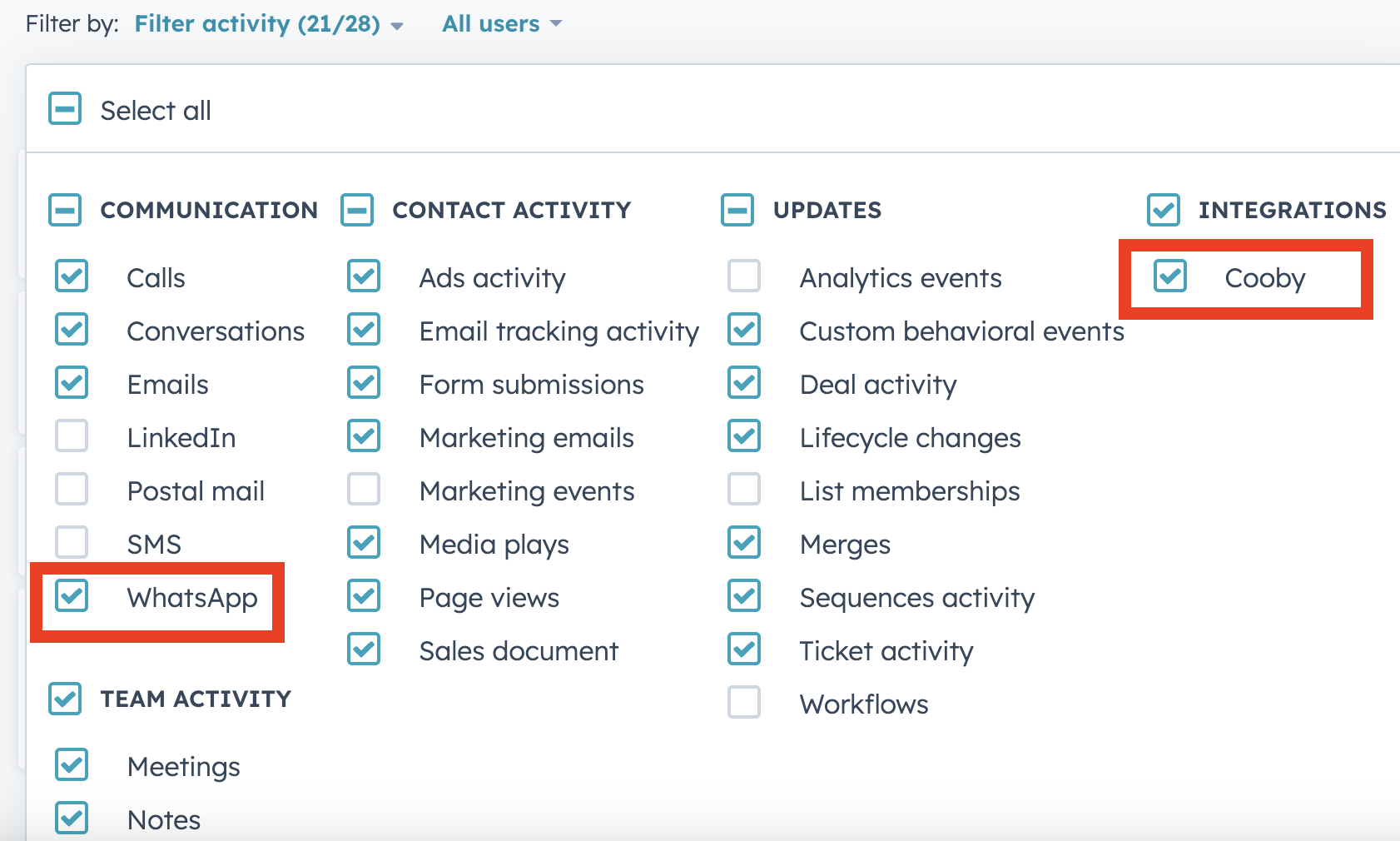 Date & Time
For WhatsApp Activity, Cooby will detect the date that the message was sent and set that as the Activity Date of the WhatsApp Activity.
For Custom Activity, the date and time will be when Cooby syncs the message into HubSpot.
Assignee
For WhatsApp Activity, Cooby will automatically detect if the message is sent by your team member and display it as "by <member name>". This is so you can use the logged messages to generate HubSpot reports by team member.
For messages sent by non-members there will not be an assignee.
Group chats by default will not have assignees even if the sender is a team member.
For Custom Activity, there will not be an assignee.
Next: Reports (HubSpot)
---
We hope this document helps you better understand how Cooby works. For any concerns or questions regarding your HubSpot integration, kindly shoot us a WhatsApp message at +14159699946 or email us at support@cooby.co 💜
---
---