Where do I see the HubSpot notes / tasks I created on WhatsApp?
Once you've created HubSpot notes and tasks, you may find them within your activity timeline.
Open your HubSpot
Select contact of choice
Activity timeline is arranged according to time saved. This being said, the latest activities would be on top.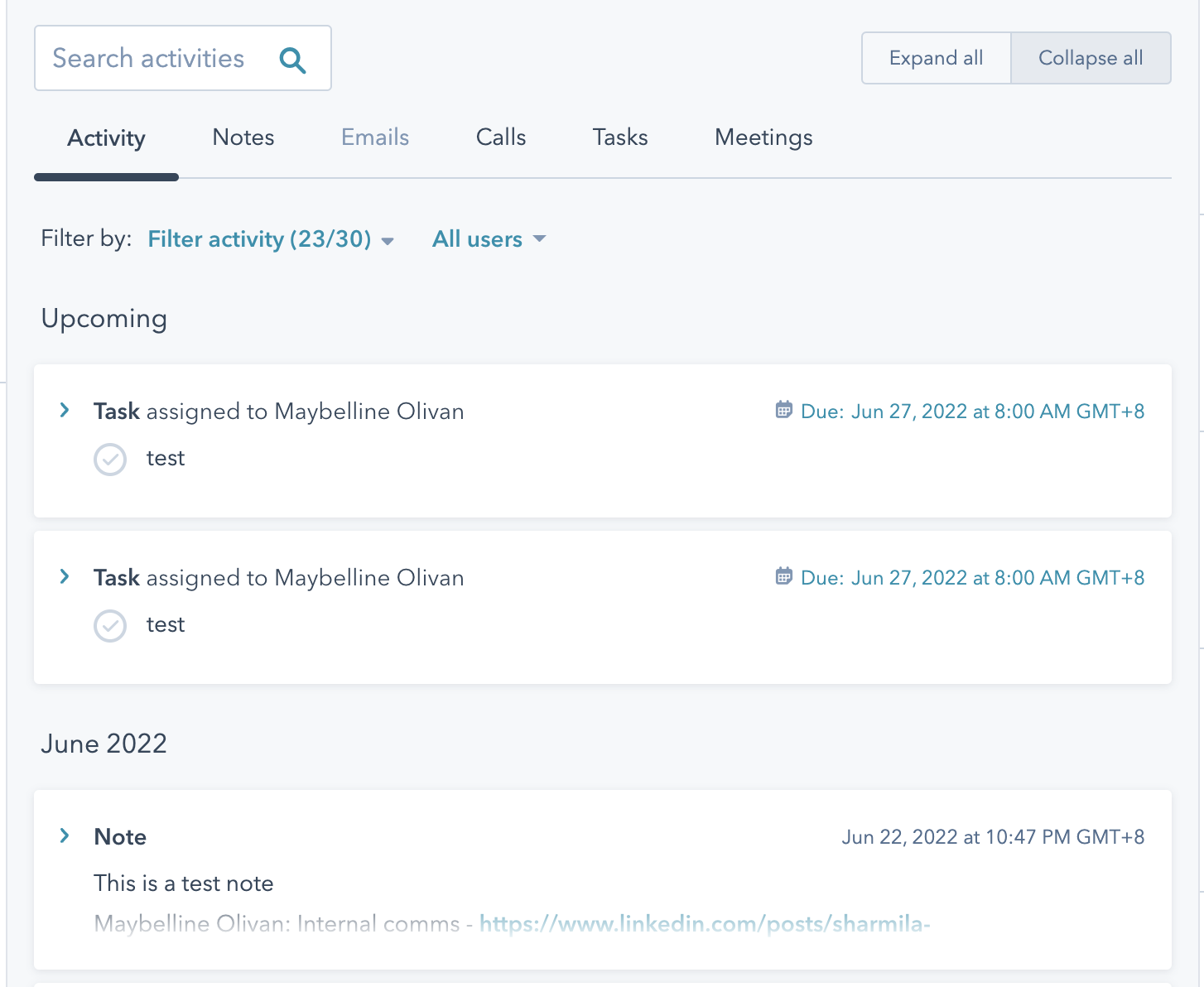 ---
---