How do I close / reopen chats?
Cooby has always been an advocate of finding deep-focus on WhatsApp and what better way to do that than by closing chats that are not urgent at that exact moment?
How to close a chat:
Close one chat: open the chat and click on the ✔️ icon within the chat menu

Close multiple chats: hover over the chat within the chat list and click on the ✔️ icon

Close all chats: close chats in bulk by hovering over a tab > clicking on the three-dotted icon > and clicking on "mark all as closed"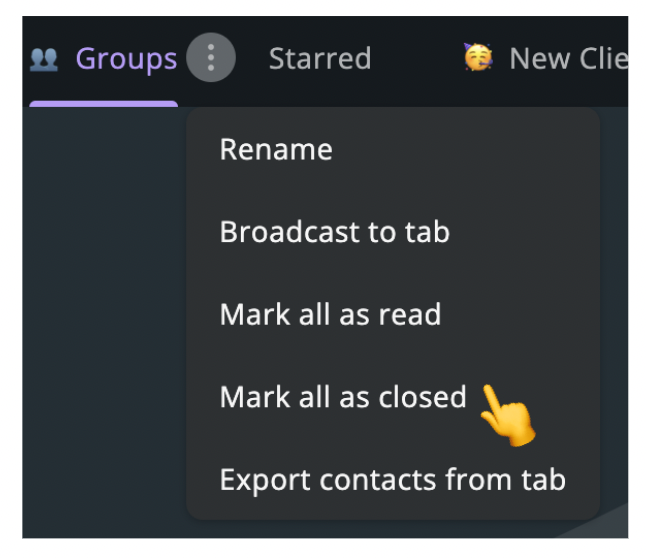 How to re-open a chat:
re-open one chat: open the chat and click on the ⬅️ icon

Re-open multiple chats: hover over the chat within chatlist and click on the ⬅️ icon

Where to find closed chats:
All closed chats simply disappear from your view and reappear when a new message is sent / received. They are not deleted nor archived. When a chat is closed, you may find them in the following tabs:
---